We've spent years in Hyderabad, living and working in the city. No wonder our blog looks like an encyclopedia for Hyderabad. Now that we are constantly moving bases, whenever we're back in the city, we prefer chilling at home.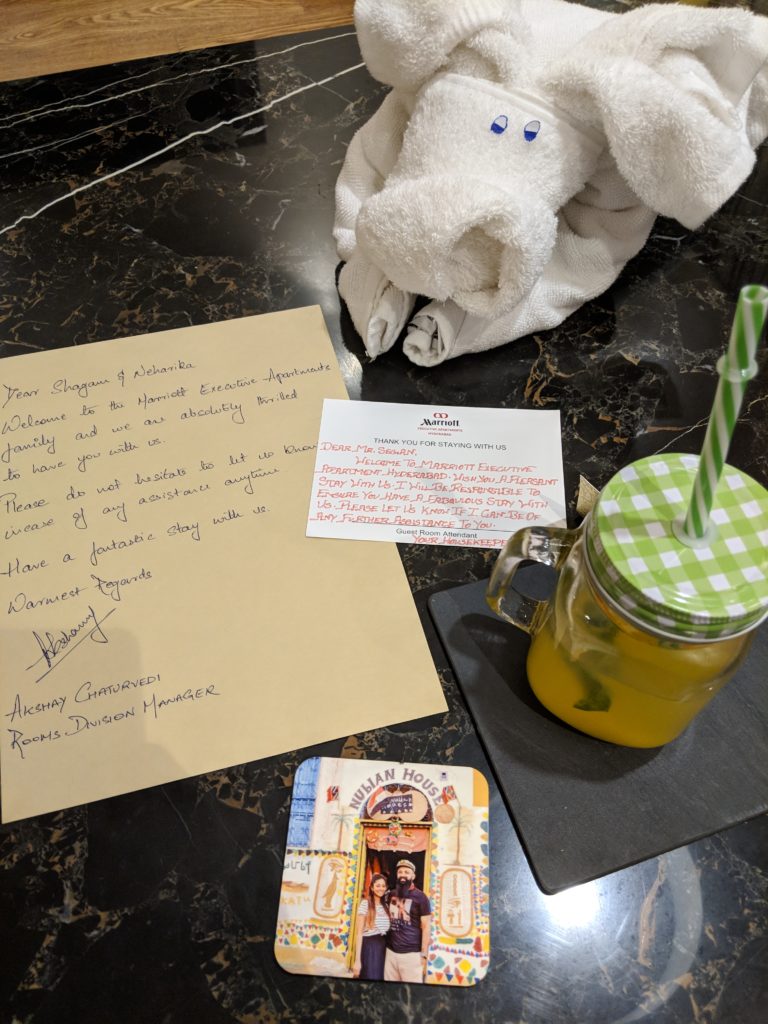 However, this time around, we decided to do things a bit different. We did not go home but instead headed straight to the Marriott Executive Apartments Hyderabad. Trust me it simply felt like home away from home. 
Luxurious Spaces at Marriott Executive Apartments Hyderabad –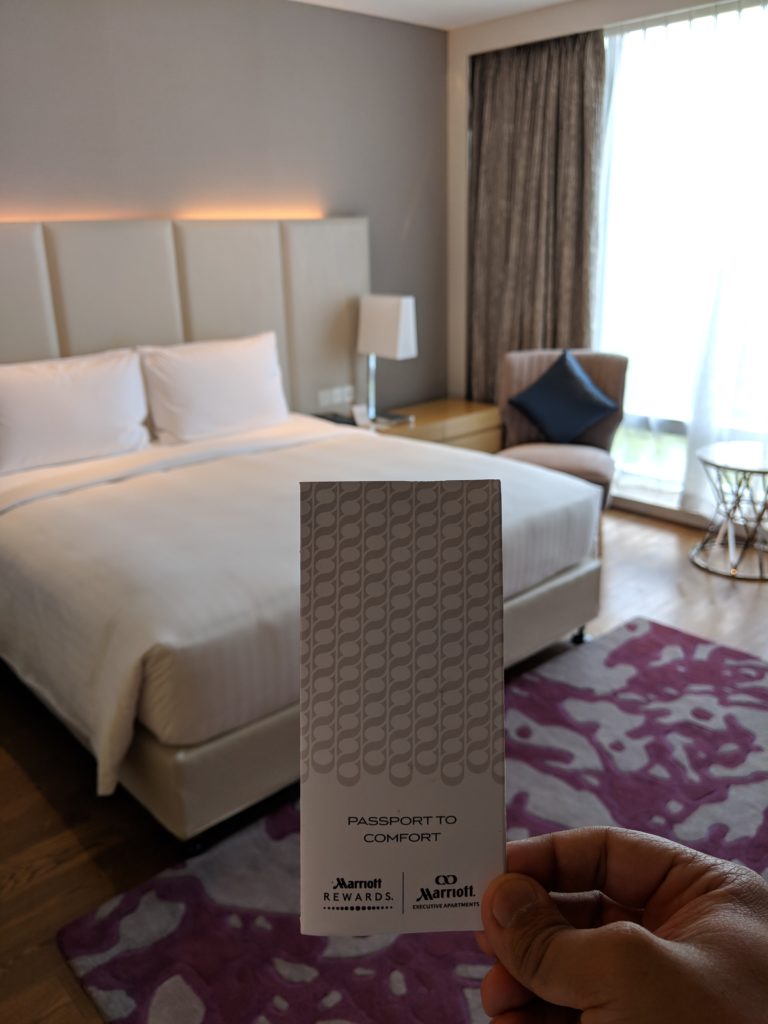 We were put up in their premium garden view apartment that has plush amenities with modern decor and hi-fi features. Well appointed , squeaky clean, larger than normal sized room with all the comforts of a home. From a fully furnished living area to a gourmet kitchen, smart laundry service and free wifi.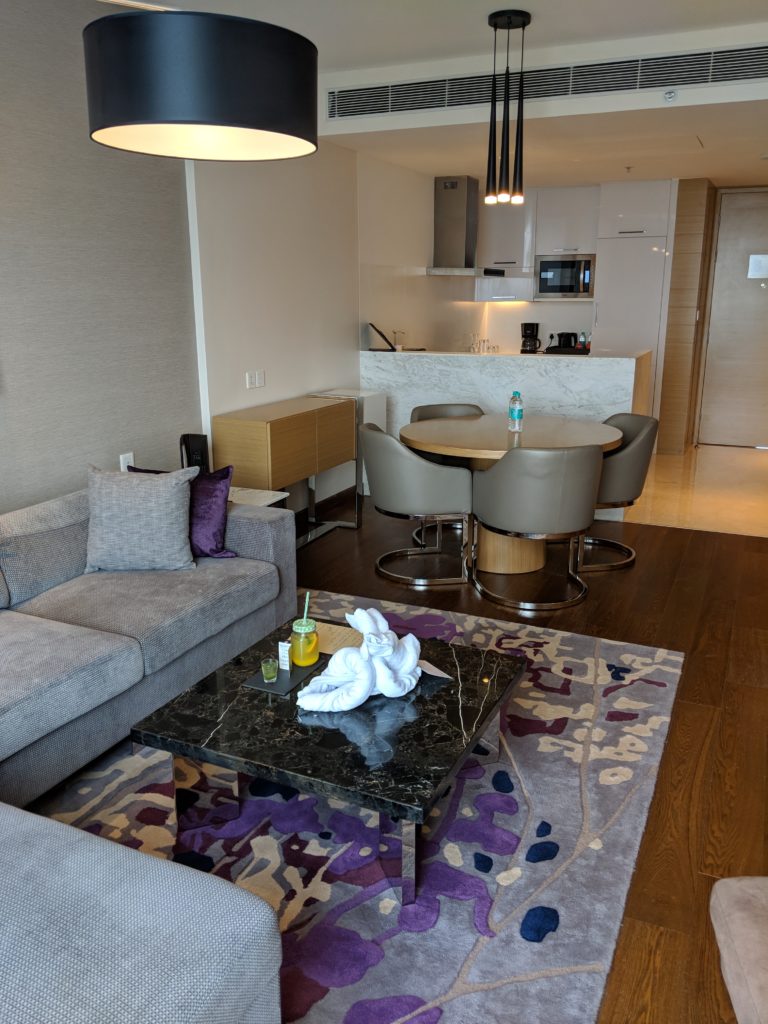 And not to forget, the hotel's signature bed and luxurious linen is one of the features that makes the property much more preferred over others. The occasional visits from the peacocks nearby made the experience of waking up here truly memorable.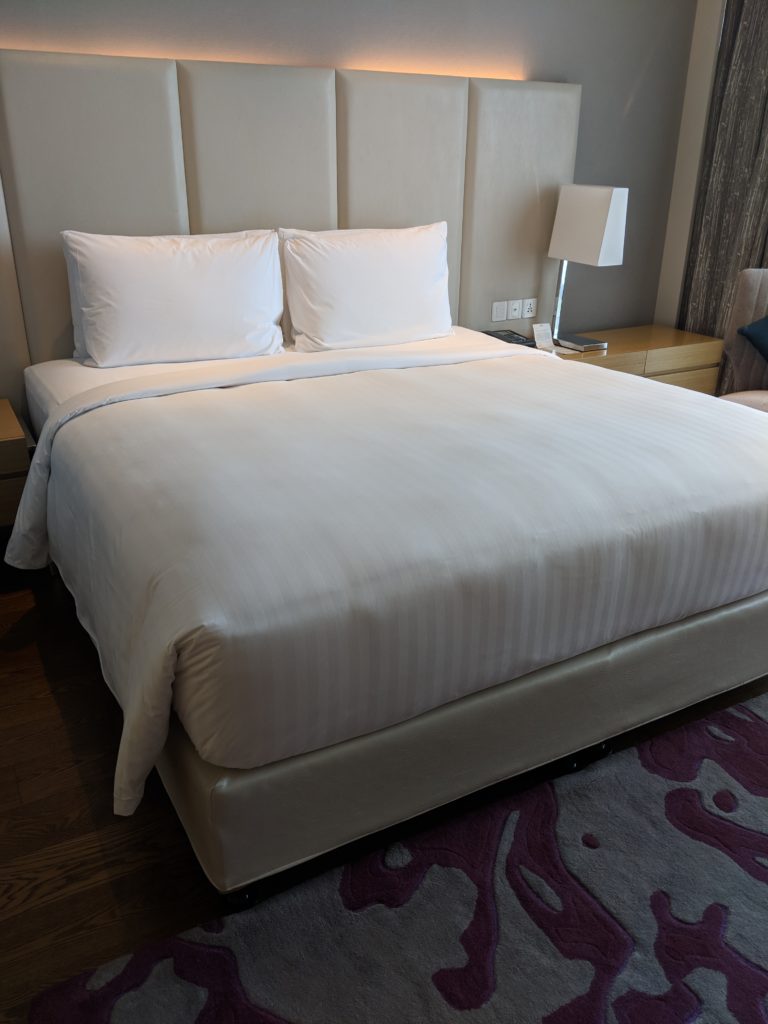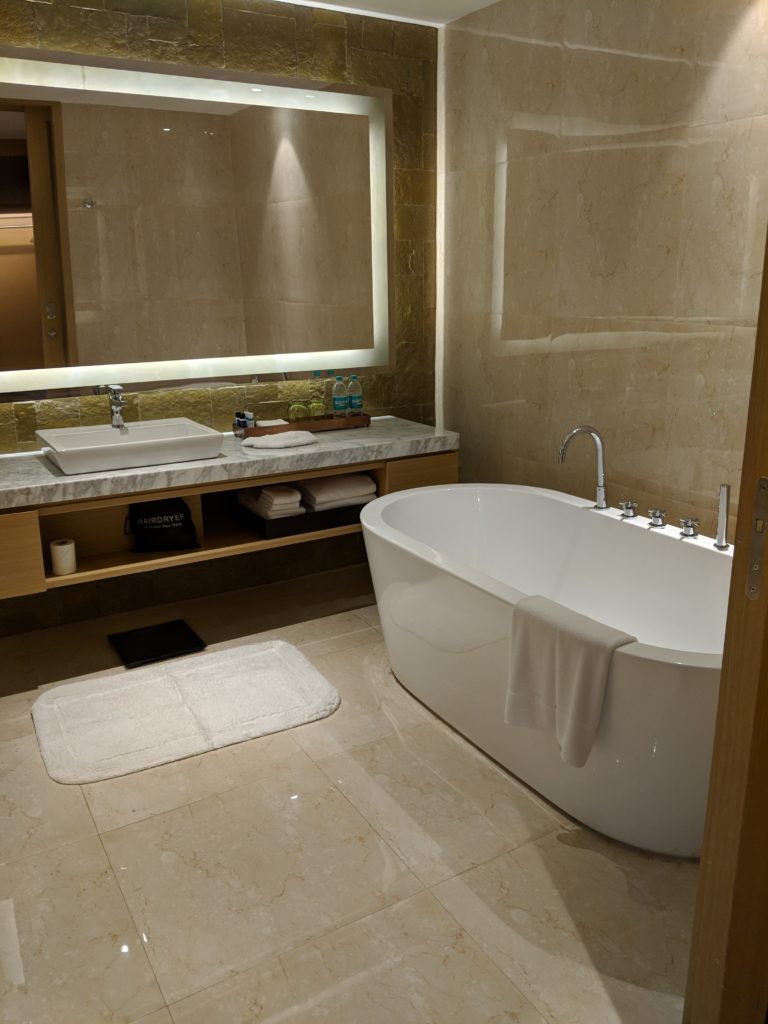 The Rooftop Pool at Marriott Executive Apartments Hyderabad
The property is well equipped with a beautiful roof top swimming pool, a fitness centre, a business centre and the best part is the easy access to convenience stores.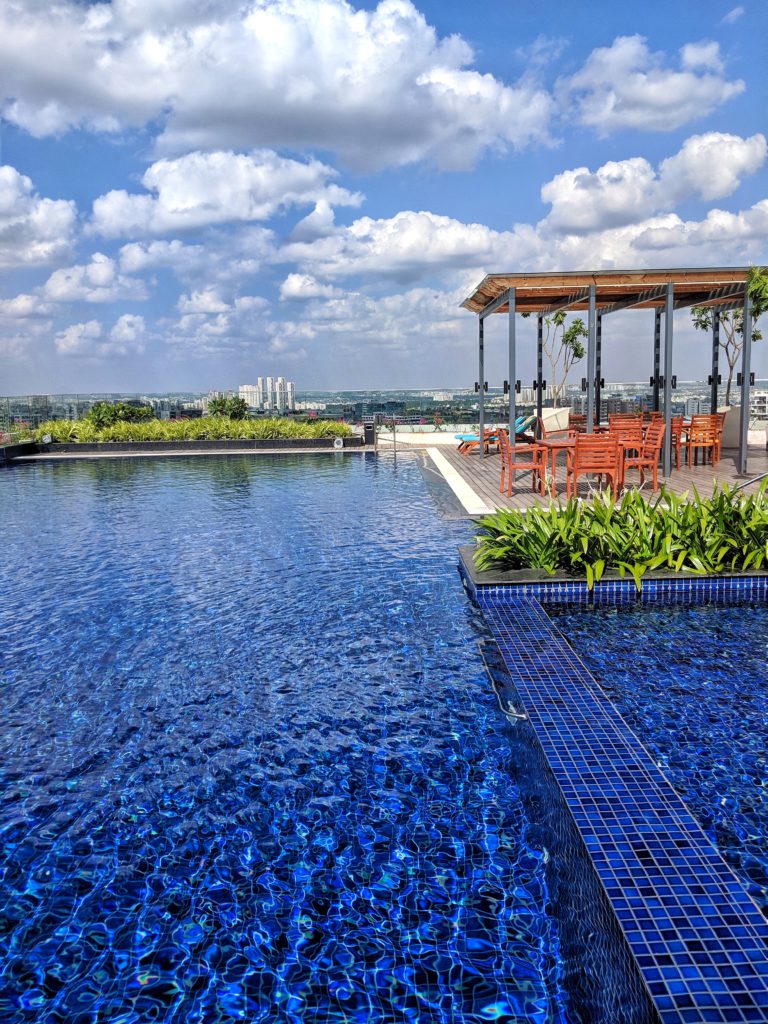 From intimate to spacious, the Marriott Executive Apartments offer a luxurious experience for all kinds of travellers alike.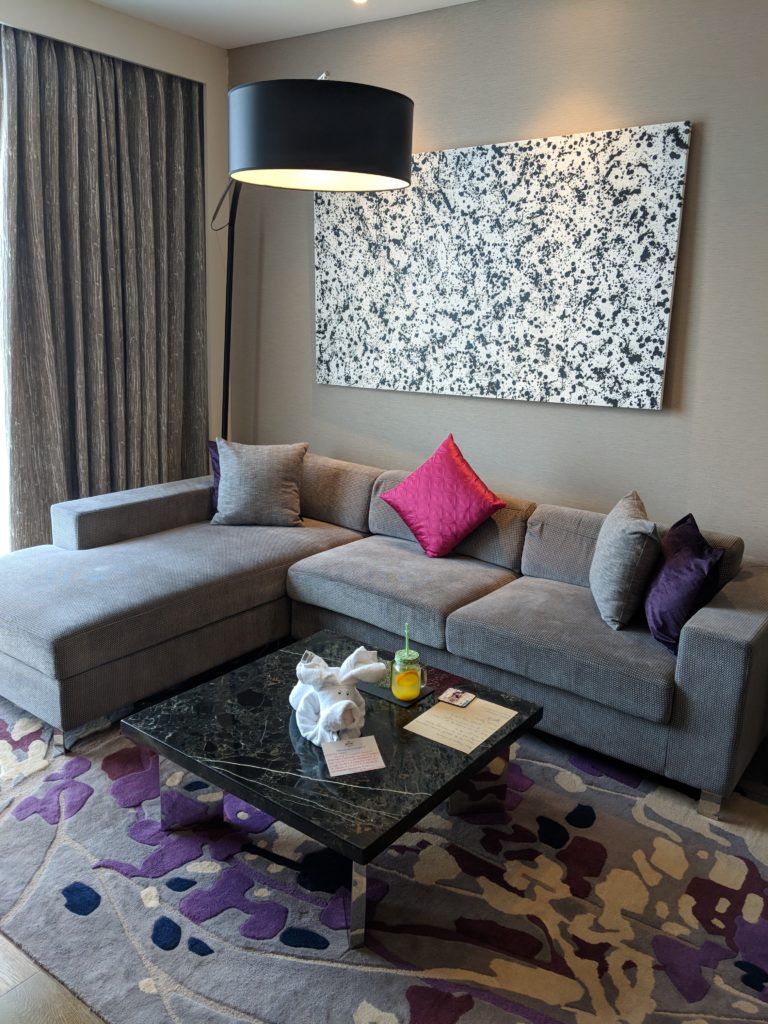 If you book a mini vacay stay at the apartments, make sure you have a special meal at their al-fresco set up, which overlooks the cool, blue pool. Do take out time in the evening to enjoy the rooftop bar. You get to relax and enjoy music and of course a breathtaking view of the city.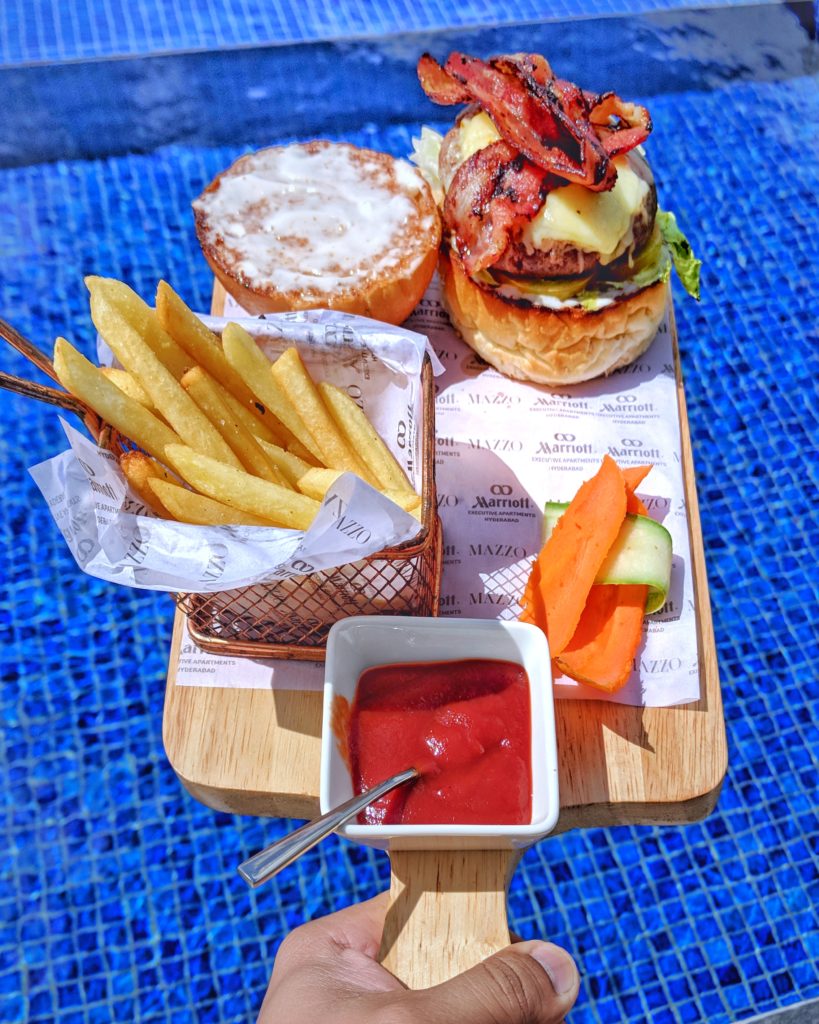 Mazzo All-Day Dining at Marriott Executive Apartments Hyderabad

We were treated to a grand spread of distinctive cuisine at their in-house rooftop restaurant Mazzo, that has an uninterrupted view of the Hyderabad cityscape.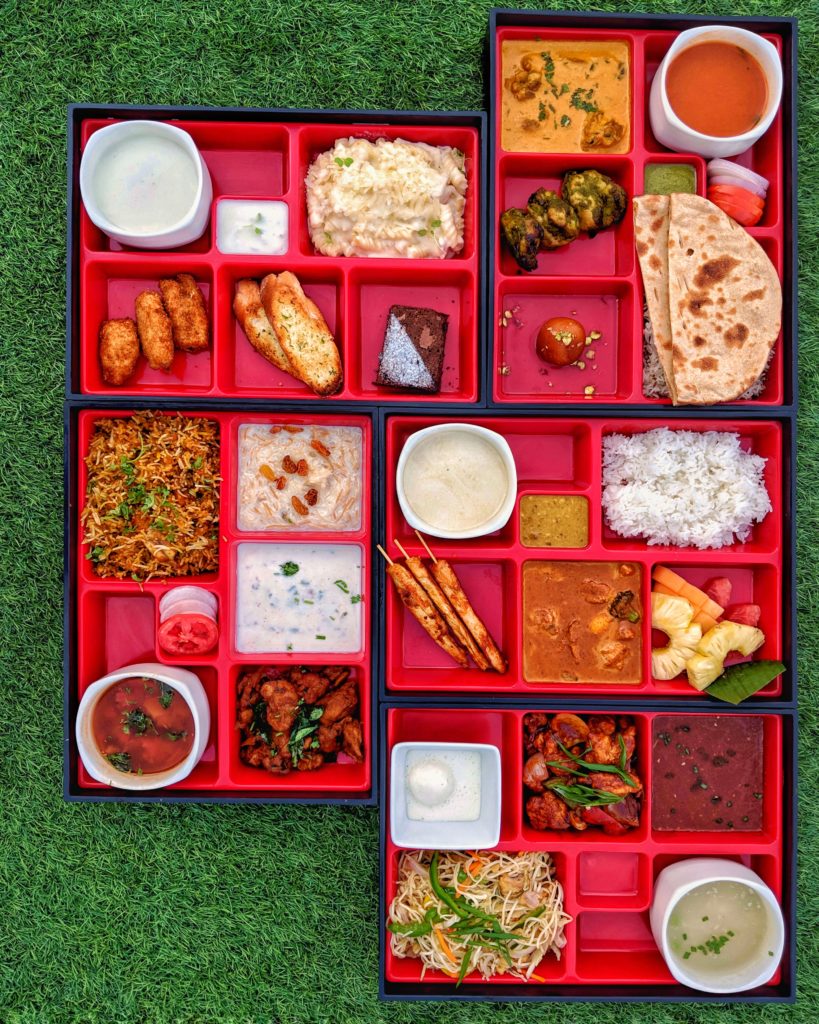 Do not leave the apartments without grabbing a bite or two on the breakfast table. We were served breakfast in bed, and what better way to begin a good morning. From breads to dosas and juices and cereals, our mouths were kept busy for a long time.  In fact, we'd go so far as to say the breakfast was the highlight of our stay.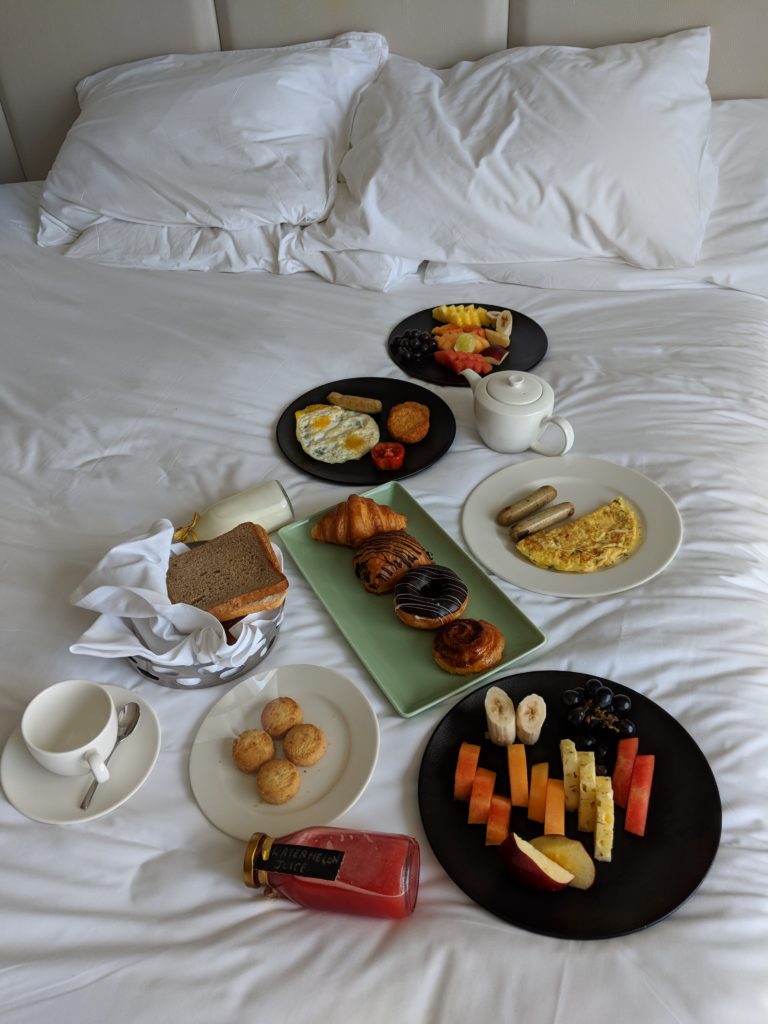 The Marriott Executive Apartments Hyderabad gives out a very family-friendly vibe than a romantic one. Nonetheless, it caters to all kinds of getaways. 

Location 
Despite being located in the heart of the city, Marriott Executive Apartments Hyderabad also see itself surrounded by greenery. The property is well connected to most touristy attractions around the city. It's a 45 mins drive from the airport as well as the railway station.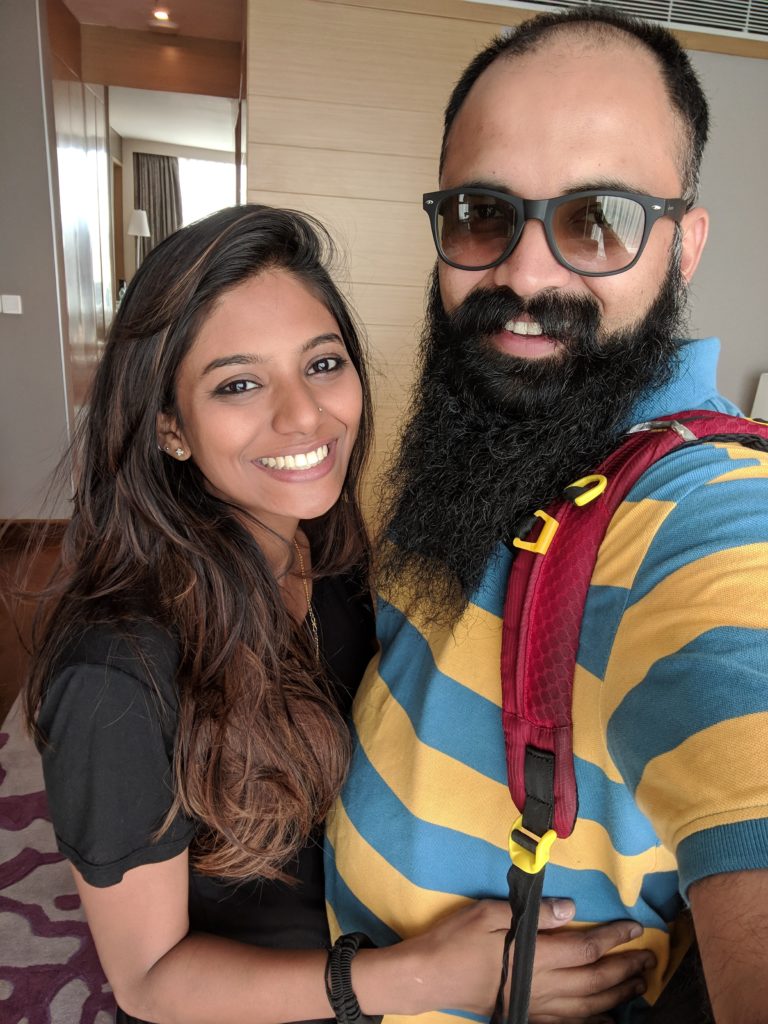 So that's it – you now know where to put up the next time you are in Hyderabad. We hope you have a great time in the Marriott Apartments Hyderabad, just like we did.