51 days of this national festival of IPL has kept the nation gripped for now over a decade. IPL fever at Hyderabad is of course no exception. With the glorious team of champions at Sunrisers Hyderabad, the whole city comes alive for every match turning the stands orange.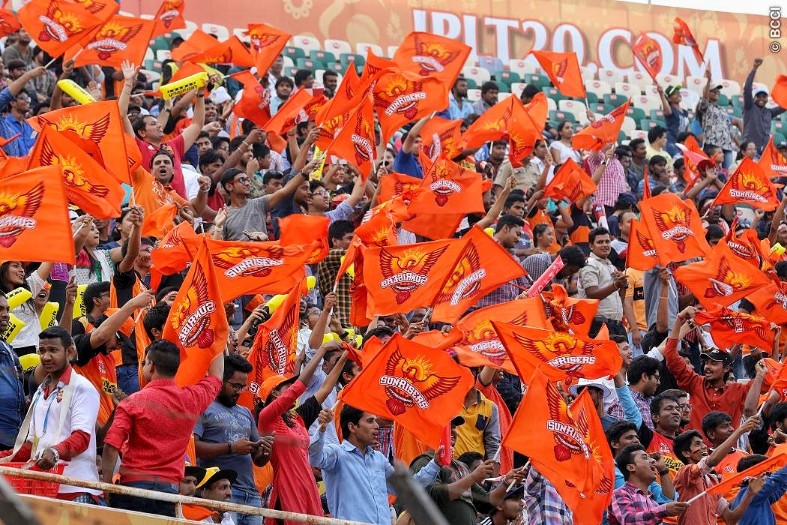 The Rajiv Gandhi International Cricket Stadium is one of the prettiest and noisiest stadiums in country. The stadium looked in a complete festive mood with SRH and Kolkata Knight Rider fans flocking the venue to support their favourite team.
50 thousand and above people in attendance at the stadium every time, it can get out of hands any moment but our entry was seamless and quick. We were ushered with chants from the fellow fans into the gates and made way to the seats.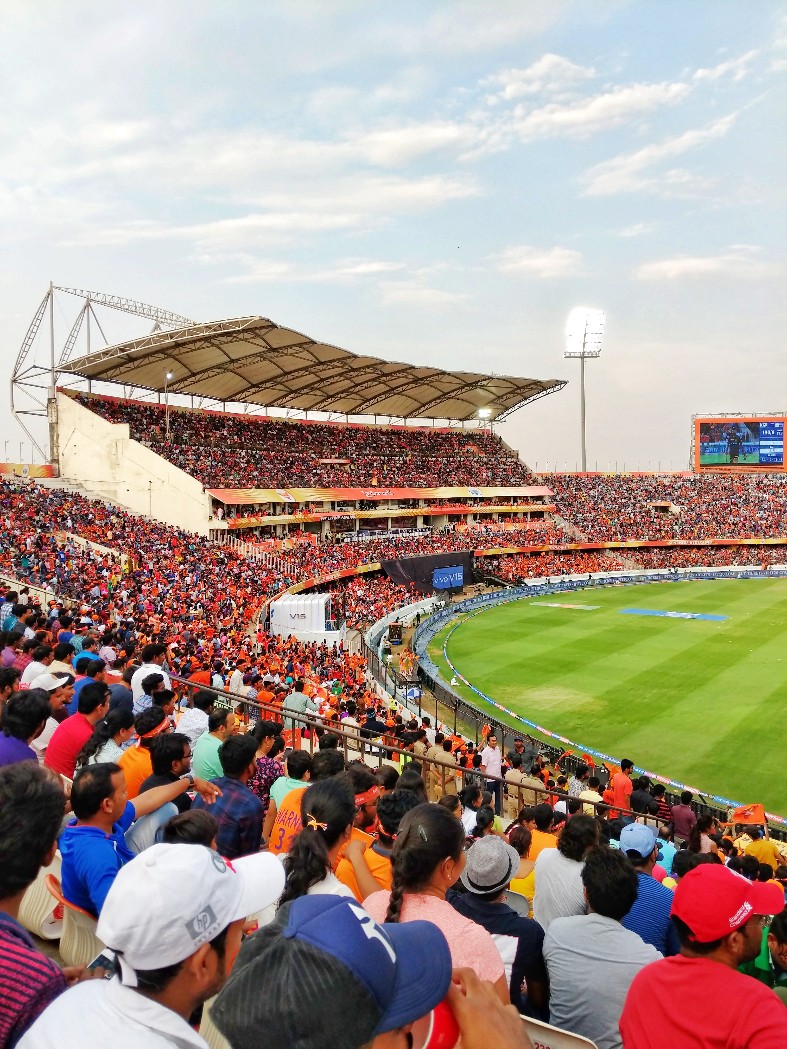 We had a clear view of the entire match and cheered aloud for every shot and wickets alike. The entire stadium was high on Josh and energy, and yet there was no chaos, a huge credit goes to DNA Networks the official event partner for SRH for such commendable management.
My favourite viewing angle is the one perpendicular to the pitch right at the centre. That gives a complete view of the whole match and also gets a lot of action in the power hitting phase. The sun calmed down in about 15min and it was all nice and breezy as SRH asserted dominance.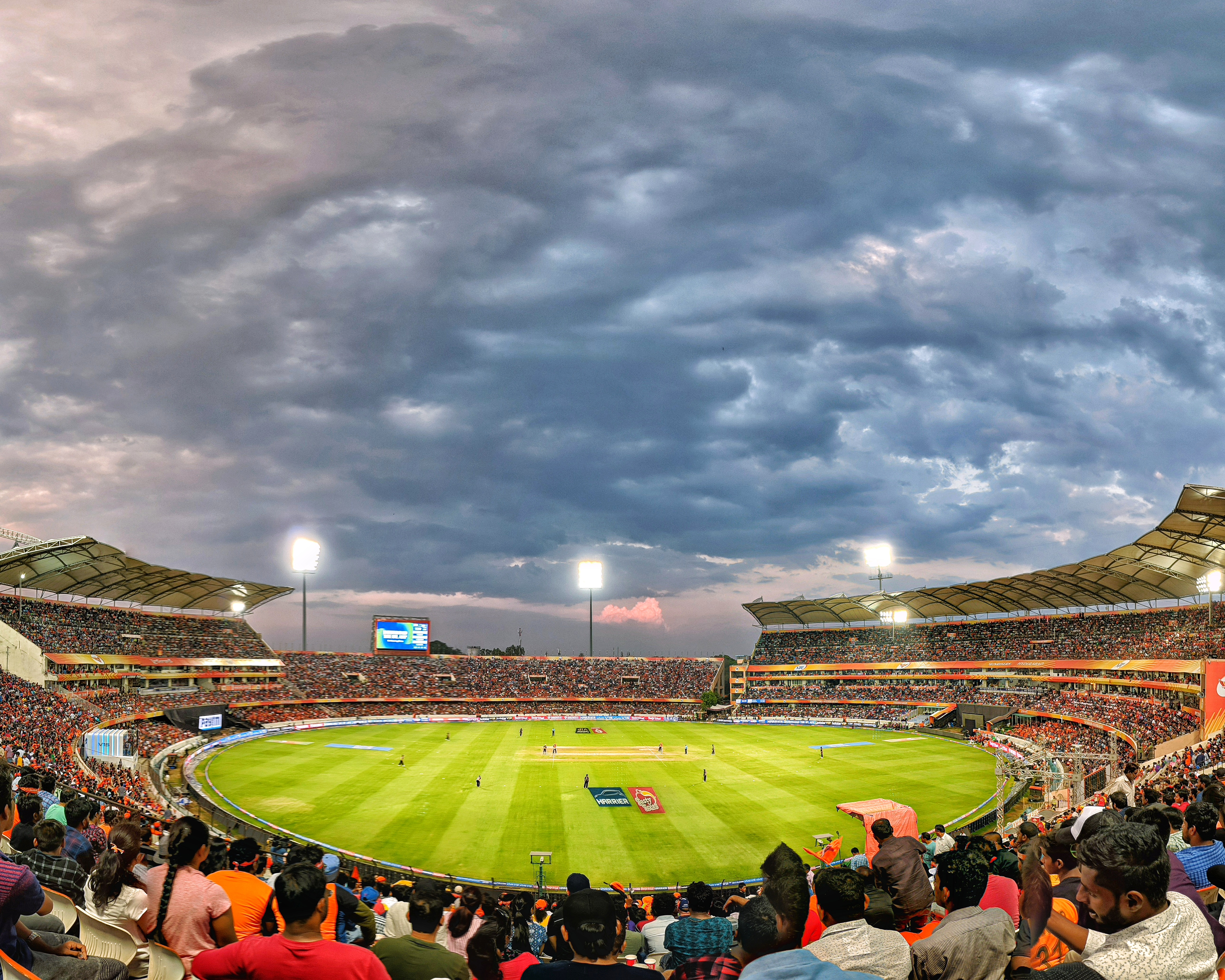 What's a good match day without some food? The stadium food stall spread took care of that we had quick eat options in plenty ranging from pop-corn to rolls to pizzas. It's commendable how you are never too far from the food. The counters are placed nicely and the movement doesn't disturb the match flow.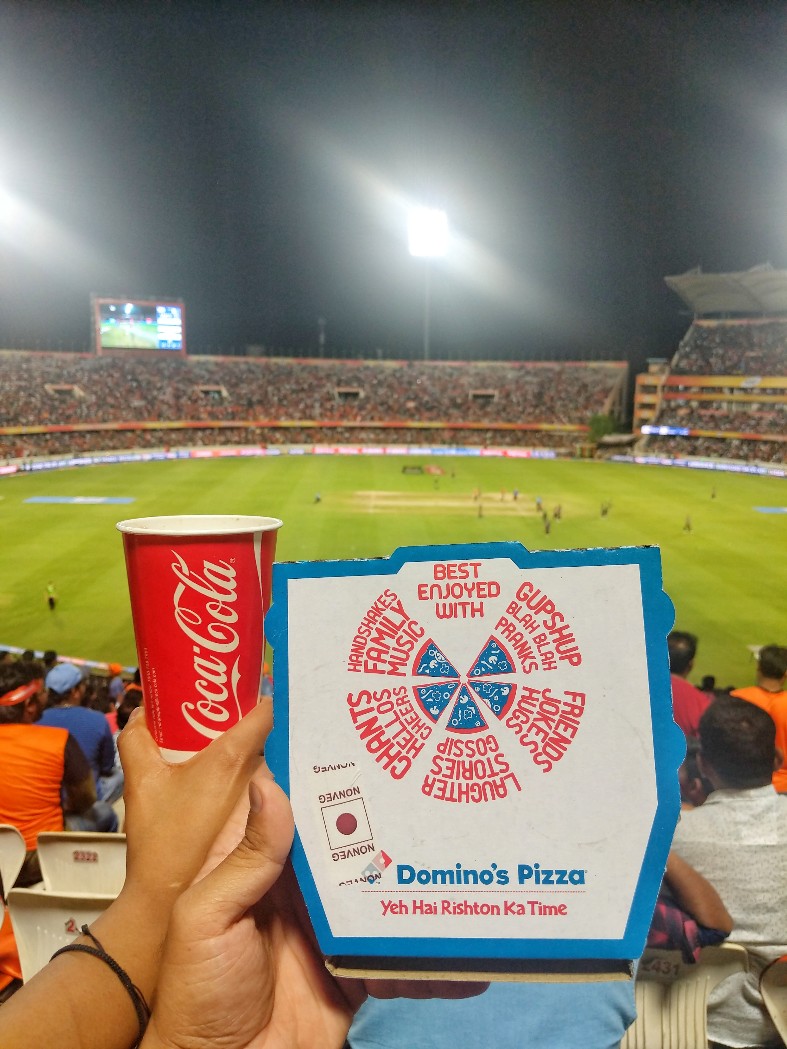 All this madness requires massive efforts in managing the crowd, enhancing the experience and creating positive memories. Kudos to team DNA Network who have done an amazing job and ensured that everyone takes back fond memories.